Introduction
It's time to choose the finish for your Bronze House plaque. We offer 3 different finishes on our Bronze Plaques, each with its own unique style and characteristics.
We offer 3 finishes on our Bronze Plaques.
The Patina finish is a beautiful semi-matte brown. We also have different Shades of patina, these include red, blue and a rainbow patina.

The Verdigris Finish is a glossy green/blue.

The Powder Coated Finish is a coat that goes over the plaque in a colour of your choice, that protects the plaque from pesky scratches and UV damage.
Patina finish
A patina finish is a natural oxidisation of the bronze, resulting in a beautiful brown colour. This finish is popular for its unique appearance and can be applied to any of our bronze signs.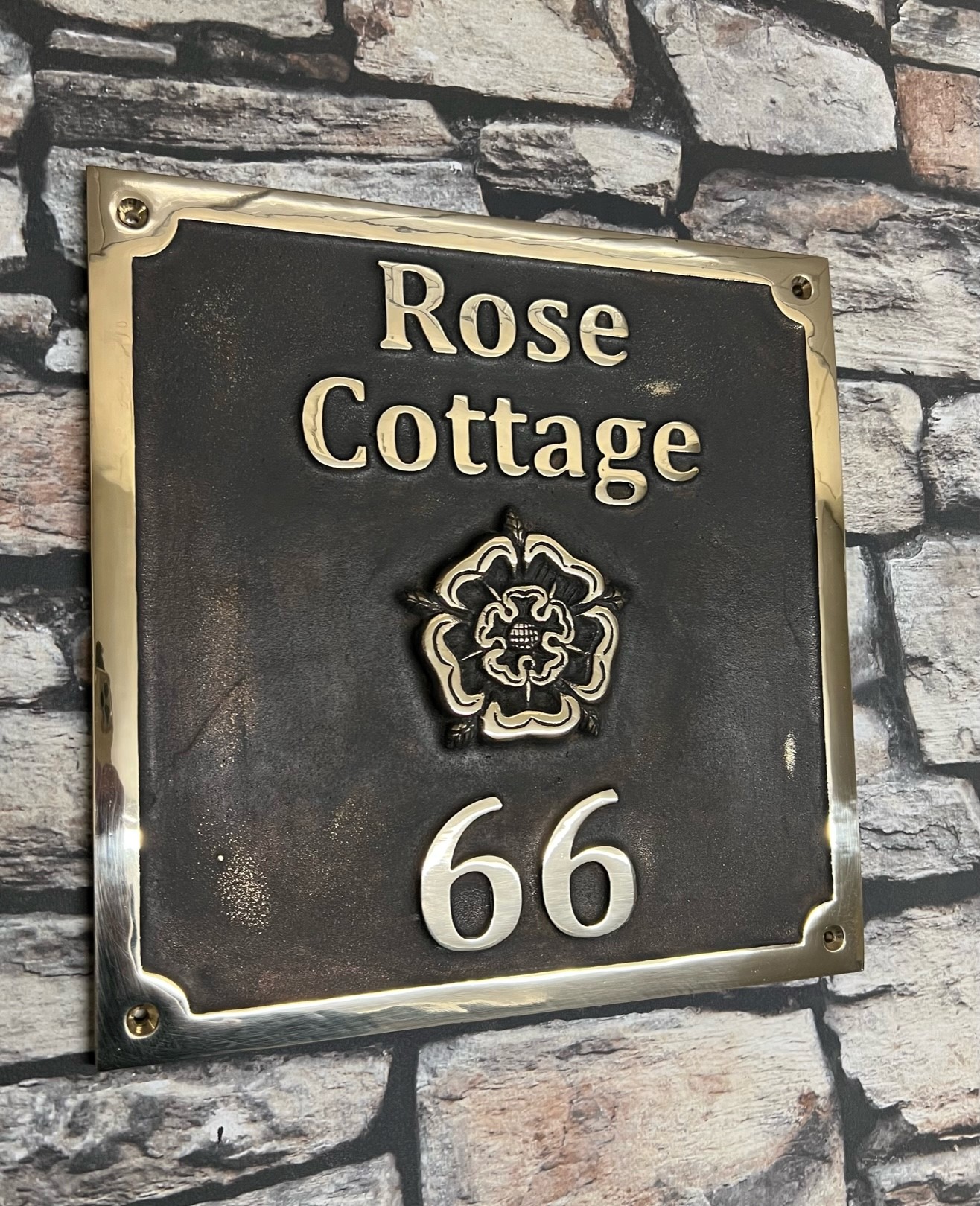 We have recently introduced different shades of patina available. These achieve shades of blue, red and a silvery type colour. The silvery type colour is produced from what we call Rainbow patina, and images can be found on our collection of "Beasts of the Wild" House Plaque Collection.

Verdigris finish
Verdigris finish is a green patina that forms on copper when it is exposed to air and moisture. This is the same natural patina that forms on the Statue of Liberty, which has been exposed to the elements for over a century.
Verdigris finish is one of our most popular finishes because it looks great on Bronze Address Plaques, and we also provide a clear sealant over the top of the Verdigris to keep that finish looking beautiful for years to come.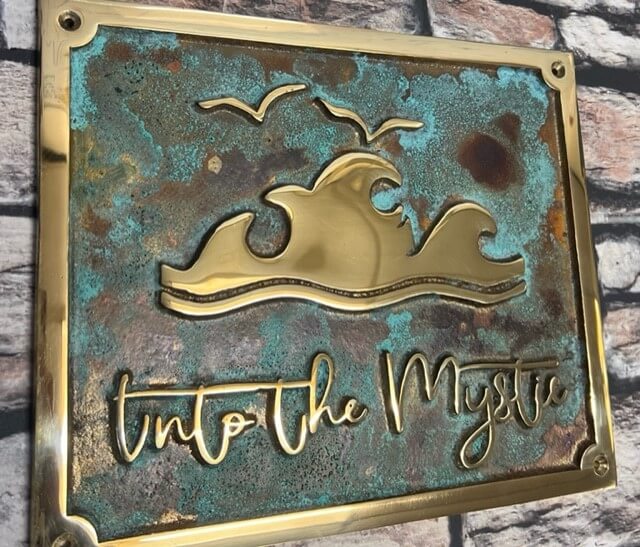 Powder coated finish
Powder coated finishes are a durable, hard-wearing finish that can be applied to bronze in a range of colours. The powder coating process applies a fine layer of powder to the surface of the metal and then heats it until it melts into a uniform film. The heat causes the metal substrates to expand and contract at different rates, so there is no risk of rippling or warping in the finished product. This means that for all its good looks, you're getting something much more than just paint – this has real longevity!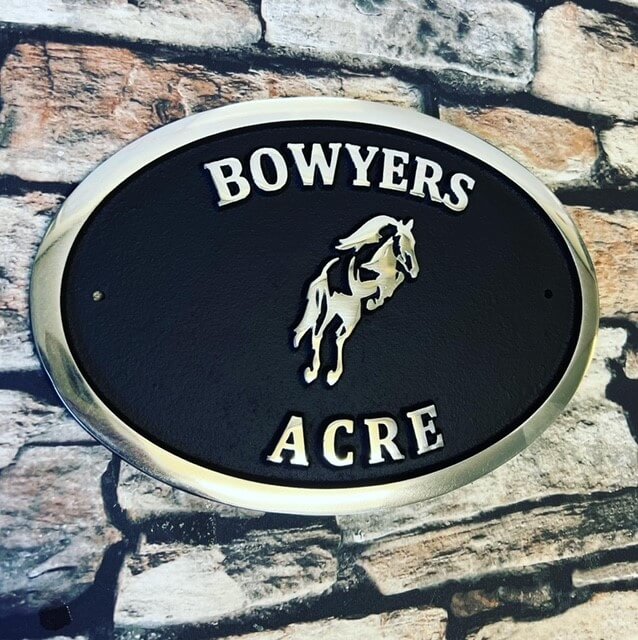 A beautiful selection of colours and finishes to choose from.
You have a choice of three finishes for your plaque.
Patina - This is a natural finish that looks like the plaque has been outside for years. It comes in various shades that can be matched to your own home's colour scheme, and it will weather naturally over time. In fact, you may even want to use this finish on an interior door!

Verdigris - This is an incredibly popular finish because it brings out the greenish-blue tones of bronze when compared with other metals such as steel or iron. It also lends itself well to any decorating style from traditional to contemporary design themes, making it perfect for every home!

Powder Coat - Our powder coat finishes are highly durable and long lasting; they're guaranteed not to fade or peel anytime soon so no matter what happens around them they'll stay looking great forever!
Conclusion
We hope you enjoyed our journey through the finishes of bronze plaques. We couldn't be happier to have you along for this ride and we can't wait to see which finish is right for you!